10 ways to have fun and stay active
Since the start of the coronavirus pandemic, many people have found ways to keep themselves busy and active while staying safe at home. There are many inexpensive ways to stay entertained while still following the COVID-19 health guidelines. 
One popular activity that people have been doing during quarantine is baking and cooking. A lot of people have found different recipes and "hacks" from the popular app TikTok. During the beginning of stay-at-home orders, a lot of baking items were sold out because of these trends. 
Online shopping has also become a major way people have tried to stay occupied during the pandemic. A website called SHEIN has gotten very popular because of a clothing trend on TikTok. SHEIN sells a variety of clothing such as graphic tees, tank tops, jeans, skirts, and even jewelry. The prices on SHEIN are very affordable, which is why many people love to shop on their site. 
Painting has been another activity that people have started to pursue. Many have found painting to be very relaxing. It is a very productive and inexpensive way to pass time and stay busy instead of having your eyes on a screen all day.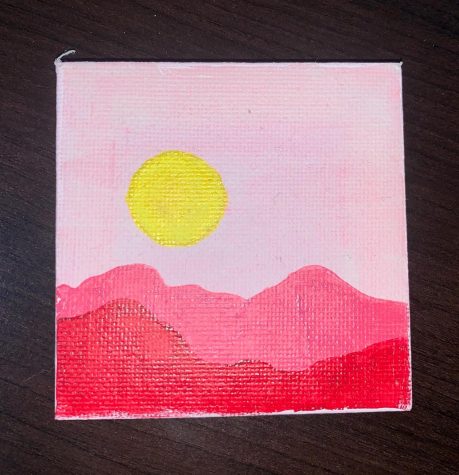 Lastly, have taken advantage of this time to start working out and getting healthy. Here are many ways to stay active yet safe.
One of the most popular workout programs during the pandemic has been the Chloe Ting workout program. It is a free workout program and you can choose the different workout plans that you want to do and also some healthy food guidance. 
Doing chores around the house for 10-30 mins allows you to get cardio done while cleaning because you're walking around and stretching. 
Starting a garden is a great way of growing your own food and can keep you out of the house soaking up the sunlight. Building a DIY project like a plant shelf can also benefit you as well as your your yard or patio. These projects are not just great for looks, but are also great for your body because you're working outside and staying active.
For staying indoors, giving your room a makeover can be a workout to say the least, with moving  furniture, hanging things up, and even reorganizing your belongings. 
Yoga has proven benefits in building strength, reducing stress, improving balance, and relieve anxiety. Many kids nowadays are stressed with the sudden changes in the world, having to be cautious with everything they do or handling school from home. Just 15- 30 minutes of yoga a day can help you stay active and provide you with long-term benefits.
Finally, stretching your muscles also keeps the muscles flexible, strong, and healthy, and we need that flexibility to maintain a range of motion in the joints. Sitting in a chair all day can cause tight hamstrings. This can make it a bit more difficult to extend your leg or straighten your knee all the way, which inhibits walking.
These activities can all be fun and productive ways to stay busy and active.