The emotional rollercoaster of "Red (Taylor's Version)"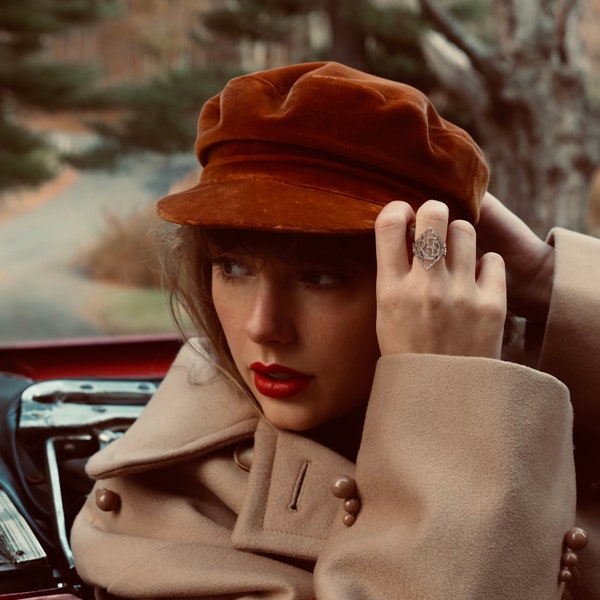 As the iconic Taylor Swift returns with "Red (Taylor's Version)," she features her original fall heartbreak album, but with a new perspective. "Red (Taylor's Version)" includes the original 20 tracks from 2012's "Red (Deluxe Version)," along with nine new additional tracks, which are "From the Vault," and were intended to make the original "Red" tracklist. One of these "From the Vault" tracks includes the long-awaited and rumored 10-minute version of the fan-favorite "All Too Well," which is Swift's favorite herself. 
Swift announced her plans to rerecord her first six albums in August 2019, soon after she left Big Machine Records the year before. Ithaca Holdings bought Big Machine Records just one month before Swift declared her plans to rerecord, acquiring Swift's master recordings for her first five albums. In order for Swift to officially own her songs, allowing her to to profit from these tracks and use them however she wishes, Swift made the move to rerecord her songs without any hesitation. "Red (Taylor's Version)" is the second successfully rerecorded album of her five first albums, following "Fearless (Taylor's Version)," which was released just six months ago during summer 2021. 
In addition to the original 20 tracks from "Red Deluxe Version" (2012), there are 10 additional tracks which were dubbed by Swift as "From The Vault," as you can see in tracks like, "Run (Taylor's Version) (From The Vault) [feat. Ed Sheeran]." These 10 tracks, which were written at the same time as the tracks of "Red" (2012) were intended to be a part of the 2012 version. However, they ended up not making the final tracklist, as Swift states, "These are the original thirty songs that were meant for 'Red.'" Out of these 10 additional tracks, two of them, which are "Better Man" and "Babe" were written by Swift, but then sold to other artists. 
Since the release of this album, Swift has grown and worked out her feelings, which is why she was able to confidently express them through her lyrics as she rerecorded. Swift states in an interview, "I was honestly really sad, because I had actually gone through the stuff that I had sung about. But this time, I've got sunglasses on, a mojito, it's chill this time. It's really nice to be able to put this album out and not be sad, not be taking breaks in between interviews to cry." 
To shift the focus to the title track of this album, "All Too Well (10-minute version)," this extended version is almost twice as long as the original version. At the time this song was written, Swift was actively going through the experiences she notes in her lyrics. During her 2011 Speak Now tour during a random soundcheck, Swift began adlibbing to "All Too Well" along with the band: "I just ended up playing four chords over and over again, and the band started kicking in." Then, 10 years later, this song became the star track, which came with an accompanying short film, starring Sadie Sink and Dylan O'Brien.
Of course, the nine other "From The Vault" songs bring more from Swift. In "The Very First Night," Swift reminisces on the happy memories of this past relationship, but also acknowledges the fact that everything about it had to be kept secret, as she says, "No one knows about the words that we whisper, no one knows how much I miss you."
In "Better Man," Swift seems to refer to a more toxic relationship, where she faces the difficulties of leaving the relationship, while also reminding herself that it was healthier for her to do so.
Through this whole album, Swift details different chapters of her life as she inspires and comforts people all over the world.