Glee PAK to present holiday show at Don Quijote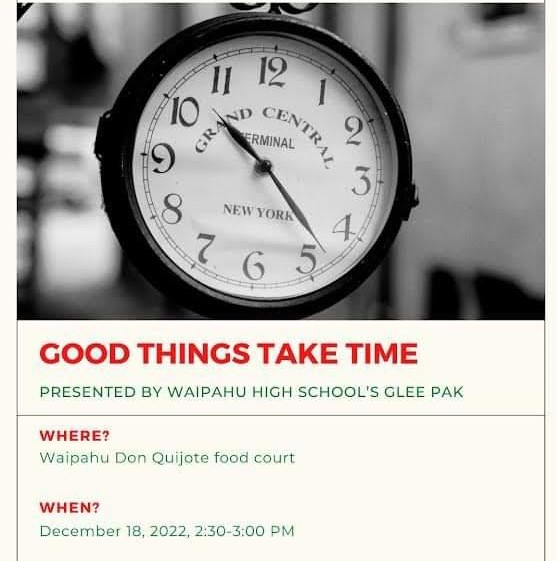 Waipahu High School's Glee PAK is performing a free holiday show at the Waipahu Don Quijote food court on Dec. 18th from 2:30-3:00 p.m.
This show will be directed by Glee PAK's Vice President, Dara Ann Kimura, who hopes to unite the Waipahu community with their theme, "Good Things Take Time." The show will feature an original song with performances from Glee PAK members and their connection to the theme.
This story will be updated.