OMG! NewJeans' single album review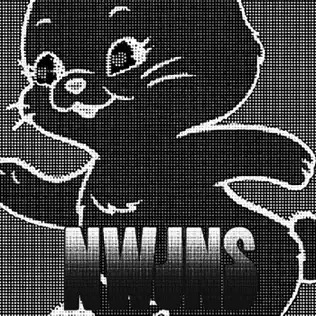 A phenomenon in the works, Korean girl group 'NewJeans' began the year with the release of single album 'OMG' on January 2, 2023, consisting of a title track of the same name and pre-release single "Ditto."
Like the name of the group, NewJeans is still a very new group in the K-pop music industry. Under Hybe Entertainment's independent label ADOR, the group consists of five members: Danielle, Minji, Haerin, Hanni, and Hyein. All members of the group are aged 14-18 years old, contributing to the group's concept of being like jeans–timeless–and creating a timeless image for their group. A play on words of the phrase "new genes," the group aims to be an authentic, unique, and fresh new generation of the music industry. 
I can definitely hear the authentic, timeless quality through their music, especially in "Ditto." With a bouncy staccato beat that seems eerie and ethereal at the same time, "Ditto" tells a tale that many teens may face of loving someone and not knowing if they feel the same way back, hence "ditto," explained in these translated lyrics:
"I've grown so much
like memories
my heart looking at you
Summer passes and fall
I waited all this time"
Young love is a recurring theme in NewJeans' discography. From their first eponymous extended play (EP), the girls sing: "'Cause I'm not gonna be the one to get hurt," "I just wanna hear "you're mine,'" "You give me butterflies you know." Their first EP describes the new, fluttering feeling of having a crush. OMG expresses the feelings of a maturing teenager in contrast to their debut EP. 
With the sweetness and catchiness of both tracks, NewJeans delivers an addictive comeback from their first EP. One thing I would say is that if these songs were performed by another K-pop group, none would sing them as well as NewJeans. The members' voices are young, of course, and that really adds to the overall mood of the songs. For instance, if older idols sang "Ditto," I feel as if they would overpower the track. These idols have more experience and a signature quality to their voices already. NewJeans are still up-and-coming and still have time to develop their voices. I believe that young people singing about something that a young person would experience just adds to the songs. 
Others may point out that these songs may feel a bit too simple. As I said before, the group aims to have a nostalgic, youthful vibe to their songs. The K-pop industry already has overly produced songs that sound amazing. Their concepts are flashy, while NewJeans simply captures the feeling of being a teenager. Why can't there be simple, bouncy songs that also sound great? 
NewJeans certainly served us great, quality songs. As a group entering this new generation of music, their songs have paved the way for different types of K-pop and breaking free from the K-pop stereotype of always needing a filter and flashy concept. NewJeans tells us that authenticity might just be better than being heavily edited. They are definitely a group to watch out for in the future.