Fashion trends to expect back at school, according to WHS students
As the school year is coming to an end with students slated to return, a question arises: what kind of styles can we expect students to dress in once we come back? During the pandemic, students spent their free time scrolling through social media apps like Instagram and Tiktok, being surrounded by new trends.
There are styles such as e-girl/e-boy, grunge, streetwear, indie, alternative, and more. These styles are not only taking over Waipahu students, but also much of Generation Z.
Jericho Cabrera, student from the Academy of Natural Resources, describes his style as bohemian and minimalistic, including neutral colors and casual types of clothing. Cabrera and many others stated that they've developed their style in the middle of quarantine through inspiration from social media and Pinterest.
Cabrera explains why being comfortable with the way you dress is important: "It helps show your mood and just shows how you are as a person because usually when people see you and they see what you wear, that's their first impression."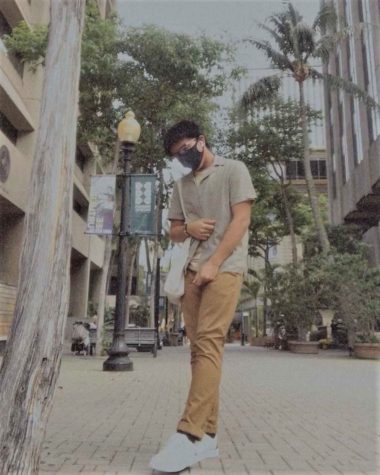 Bea Garlitos from the Academy of Arts and Communication adds, "If you're wearing clothes you aren't comfortable with, you'll just end up distracted and will get more self-conscious and that could lower your self-esteem." Waipahu students know that it is important to feel confident and expressive.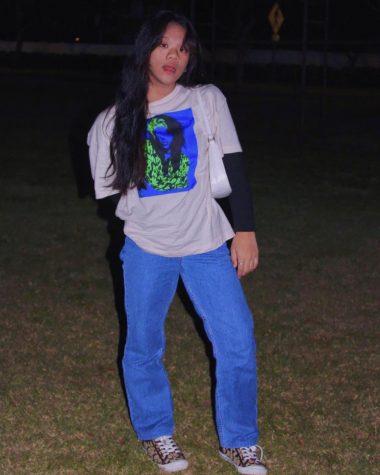 A particular style that students seem to favor is streetwear. Streetwear was popular in earlier decades and is now seen as one of the most powerful parts of the fashion industry. Major companies such as Nike, Adidas, Obey, Supreme, and more are some of the topmost streetwear brands we may have all heard of. This style features oversized tees, baggy pants, layered jewelry, and of course, expensive sneakers. 
Other styles like indie and e-girl/e-boy which originated from the 1990s to the 2000s, are also a fan favorite. Indie style often features bright or soft colors with oversized jeans, oversized sweaters, small tops, and 90s sunglasses, whereas e-girl/e-boy is the complete opposite, often featuring plaid skirts, loose ripped-up jeans, black and white striped long sleeves, wallet chains, and usually a pair of Doc Martens, platform boots, or Converse.
In a poll of 49 students, only 22% felt that they genuinely expressed themselves the way they wanted to in school before the pandemic struck. 27% of students say they've dressed like everyone else to fit in, leaving 51% of students not caring about how they dressed.
Kaila Batugal from the Academy of Health and Sciences expresses her discomfort with the way she used to dress in school: "I dressed as the typical local girl with bangles, tube tops, slippers, and fitted jeans. I was very uncomfortable because I wasn't myself; I was just trying to fit in with everyone. But during quarantine, I learned to love myself and be more confident since the mirror is always in front of me."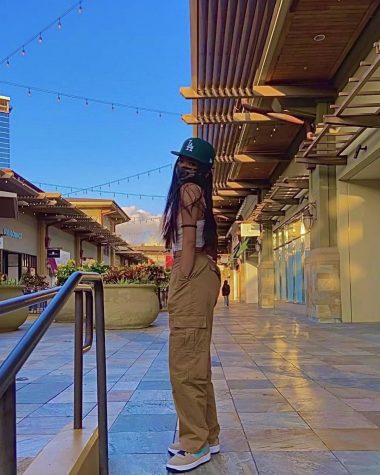 Once students step onto campus, you can not only expect to see a variety of styles, but also more students who are comfortable and confident in expressing themselves through fashion.